Tattoo Removal
Having second thoughts about your tattoo? A change in your life or image can cause a tattoo to become more of a burden than a benefit. Fortunately, tattoos can now be removed through laser technology.
We specialise in removing tattoos of all sizes and colours. Laser tattoo removal can safely remove your tattoo without leaving a scar. Sam is specially educated and experienced in tattoo removal to provide you the best results possible.

Laser tattoo removal involves the use of a Q-switched laser which is pulsed onto the tattoo, fragmenting the ink particles into small enough sizes to be gathered up and removed by the body's own immune cells. This causes an initial inflammatory reaction in the tattoo and then gradual fading over the course of a few weeks or months after the treatment. When the fading has stabilised then a further treatment is indicated.

The price of laser tattoo removal varies depending mainly on the size of the tattoo as well as other factors. Some colours are harder to get remove because of the frequency of absorption doesn't break down the pigment as it does in other colours.
The Artists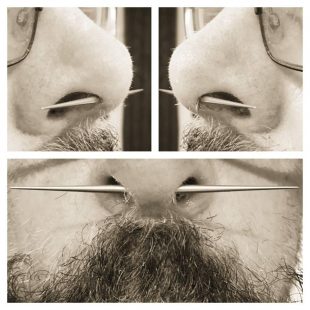 Sam